Boston Medical Library
A Special Announcement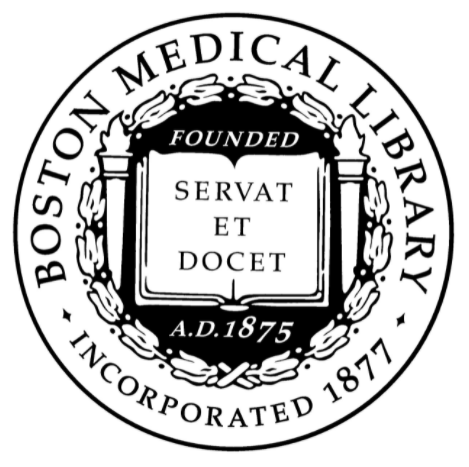 To: BML Fellows
From: Dr. Richard Pieters, President, Board of Trustees
Subject: New Direction for BML
Date: March 3, 2022
Dear Fellows of the Boston Medical Library,
As libraries around the world adapt to fast-changing information needs in the digital era, I am proud to announce several new alliances that will help set the course for the Boston Medical Library for the next generation and beyond. These agreements help ensure that BML continues to fulfill its dual mission of service to practicing health care professionals and stewardship of medical history, all in service of advancing health and health care. They honor BML's historic legacy, while expanding our reach and broadening access to our valuable resources. While we still have important decisions to make about where we will hold and preserve key portions of the BML collections, this ambitious set of changes holds enormous promise for the library and
its users.
One important element of this transformation for BML is a new alliance with the University of Massachusetts Chan Medical School. Effective immediately, Chan will provide library services for BML Fellows and members of the Massachusetts Medical Society, while offering those fellows and members access to UMass Chan's resources. (These services are temporarily virtual-only, due to the pandemic.) BML is also relocating its offices to the UMass South Street Campus in Shrewsbury, where it has leased space for curation of a select portion of its collections.
UMass Chan's commitments to affordable and accessible health care education, community health, and attention to underserved communities, together with its national leadership in primary care education, make it an ideal collaborator for BML. Together BML and UMass Chan serve health care professionals who might not otherwise have access to the best and latest information and research. While the term of the initial library services agreement runs through 2023, we look forward to working with leadership at UMass Chan to explore ways to expand and deepen this promising new alliance.
BML has also engaged with the Internet Archive to digitize select portions of the BML collections and make them available worldwide, free of charge to users. The Internet Archive, a non-profit, global online public library founded in 1996, is transforming the dissemination of information, using technology to provide universal access to a wide variety of printed materials, while guaranteeing preservation of the originals. Through this grant to Internet Archive, we will dramatically expand the reach and availability of materials entrusted to BML over many generations, supporting practicing health care professionals around the world in a new way.
This shift also draws to a close BML's relationship with Harvard Medical School, which dates back to 1960, when the two institutions agreed to combine their distinctive collections in the Francis A. Countway Library building that opened on the HMS campus in 1965. We are grateful to HMS and the library staff for a decades-long relationship that has benefited both
institutions.
While we have achieved a great deal in a short period of time, we have much work yet to do, including determining the long-term home for remaining portions of BML's collections, including its rare materials. We look forward to updating you as specifics take shape in coming months; please continue to check the BML website, where we will post new guidance for users.
On a personal note, I want to thank BML's trustees who have made this new direction possible and poured their time and energy into ensuring BML's continuing success. I thank them and all of you for your patience and your support of this extraordinary institution, together with the advancement of healthcare BML makes possible.
Sincerely,
Rick
—
Dr. Richard Pieters, President